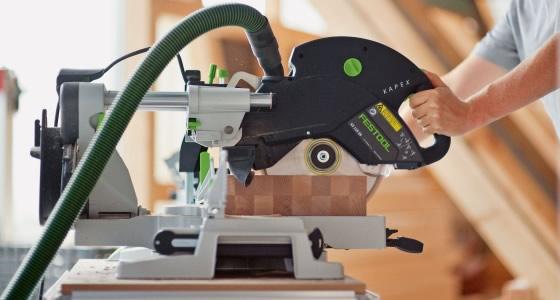 The miter saw is one of the most powerful tools since it was invented. It has gradually replaced the old and slow saws as more advanced technology and invention makes this type of saw extremely more helpful. The truth for every woodworking lovers is, the miter saw is best choice compared with other saws when you need accurate crosscuts. That's right, with a high quality miter saw, you can work fast and greater accuracy when you need to cut very large pieces of material.
However, the only problem is which is the best one? Because there is a saw for any budget. And this is the reason why we write this guide. There are many things you should consider when you choose a miter saw.
Type of miter saw
There are four main types of miter saw are available on the market, include basic miter saw, compound miter saws, sliding compound miter saws and cordless miter saws. Each type has its special features and advantages. Basic miter saws are best option for beginners, while sliding compound miter saws work great for cutting wide materials. Cordless miter saws are lightweight and can be easily moved from one room to another. If you work out of your garage, the cordless miter saw is the best choice.
Positive stops
In most case, you need to change the angle of bevel quickly, then you should take a look at the positive stops of the miter saw you're looking for. They increase the productivity of your work. The simple rule is: the more options these stops are, the easier you will use the tool.
Motor power.
The motor power decides the speed of the miter saw. The power of motors for miter saws are ranged from 10 to 15 amp. Of course, you don't need a more powerful motor, you just consider what material you will use a miter saw to cut.
Easy blade change
If you working with multiple materials, miter saws come with an easy blade replacement feature is the best choice. There is a wide range of blades are specially designed for different materials.
Easy to use
You will hold the saw for a long time when you're creating some big things. Make sure the miter saw you choose that is easy to hold. The smart way is that you can go to a retail outlet for a test run.